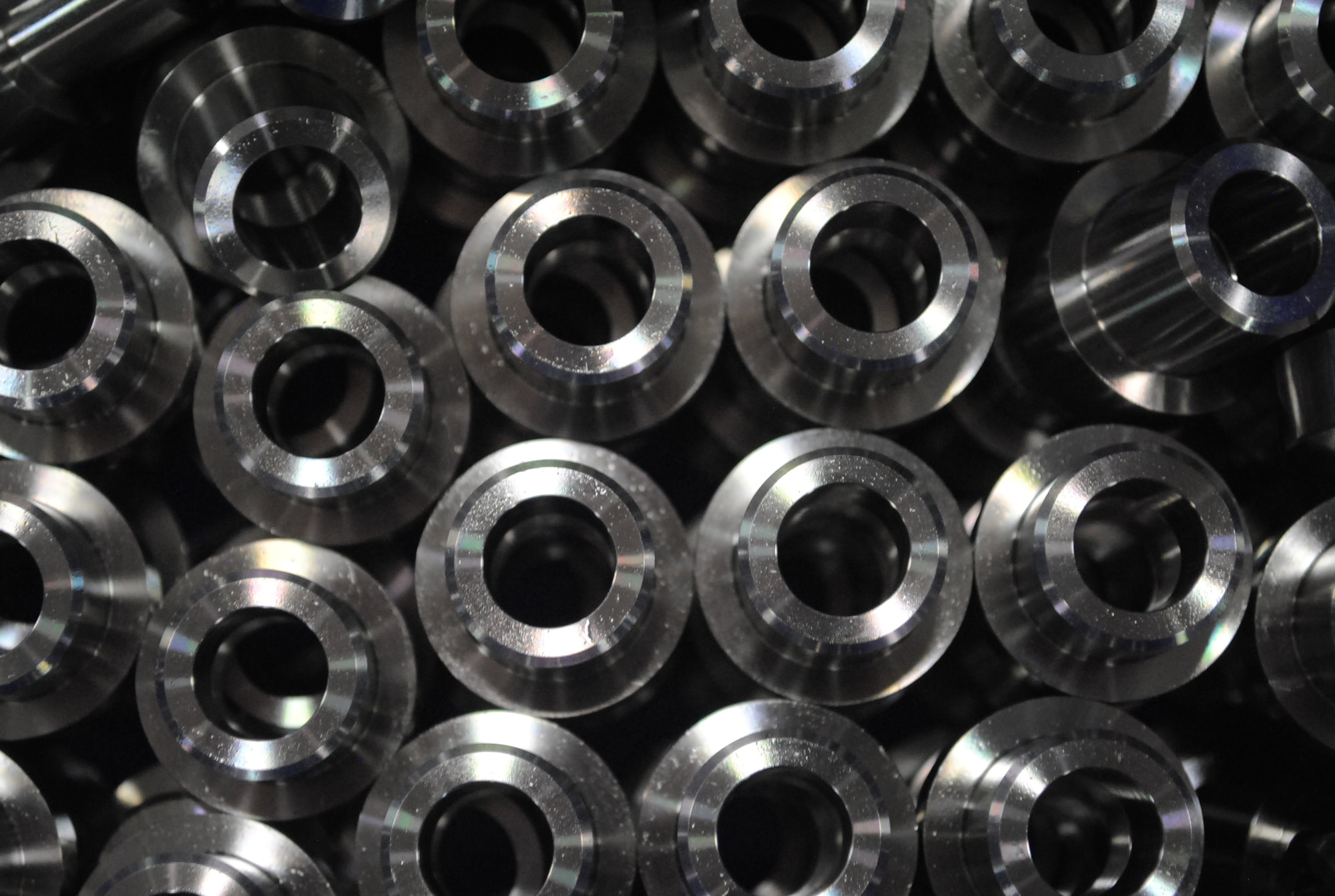 CNC Machining
Services

SWISS TYPE CNC MACHINING
Chips originated as a Swiss CNC machining company, and our continued commitment is evident in our quality and maintenance of the 86 machines that are under power to date.
With 86 fully operating machines, Chips Manufacturing is one of the largest Swiss houses in the Midwest.
Chips has invested in an extensive model run of Swiss CNC machines, making us capable of operating on bar capacity machines of 10MM (.393 inch), 16MM (.625 inch), 20MM (.812 inch), and 32MM (1.250 inch).
​Swiss precision machining services are ideal for complex components and parts with long length to diameter ratios. Chips maintains a customer's component and part quality by utilizing CNC Swiss machining over conventional multi-spindle machined parts. Our process of embracing multiple operations during one cycle reduces handling, preserves quality, and gives us a competitive advantage in the manufacturing industry.

PRECISION TURNING & MILLING SERVICES
Our precision turning and milling division mirrors our custom machining ideals found in our Swiss CNC department. Our success is based on years of experience using state-of-the-art technology and multi-tasking turning and milling in our work centers.
​
We invest in multiple machines of the same model from reliable brands to ensure consistency. This drastically improves set-up, and offers flexibility and familiarity to our operators.

Our Milling services have expanded our ability to manufacture components with extensive milling features, difficult to machine materials, various quantity runs, and complex parts.

CNC EQUIPMENT
Chips is devoted to operating on the best technology available. We implement a strategy based on standardization because we believe that commonality is the key to simplifying our process:

Once a component is engineered, we now have the unique ability to manufacture those specifications on a variety of work centers as opposed to having a single option. This practice also strengthens our team's training. After an operator is properly trained with the functionality of a particular work center, they can proficiently operate just about any machine within their department.